THE CHURCH & THE ARTS CONCERT SERIES
Please joins us for Gulf Beach Presbyterian Church's 30th Celebration Benefit for Beach Care Services. This is such a wonderful community concert series to bring to Panama City Beach during these cooler winter months and we cannot thank Gulf Beach Presbyterian Church enough for including us all!
Now we need your participation in attending and telling others about this 6-part live concert series. The first one kicks off at 7:00 PM, January 9th, 2022 and the final one is on February 20th, 2022. Six special evenings to celebrate great music and our great community.
General Admission is $10.00, which is a bargain for the quality of entertainment and purpose. Gulf Beach Presbyterian Church is located at 271 South Arnold (Hwy 79), Panama City Beach, FL 32413. For season ticket information and general inquiries please call (850) 867-3770.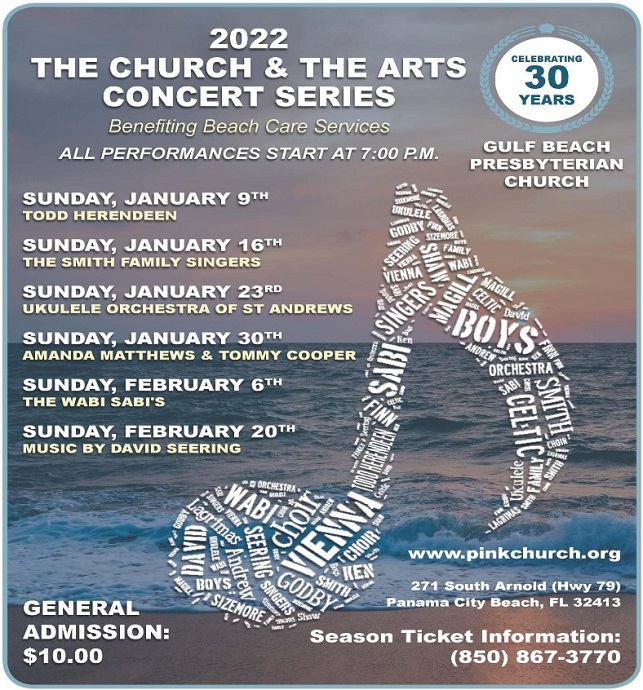 Annual Fundraiser Events
Join us for one (or all) of our annual fundraising events for Beach Care Services.
PAY IT FORWARD
jared
2023-08-14T19:50:29+00:00